Setting up a business in the Basque Country: a strategic choice for your development
Whether you are a start-up, a French company director or a director of a foreign company, the location of your company is an essential choice in the development of your business. The location strategy is defined according to several criteria: economy, tax system, quality of life, support for business creation, business ecosystem, search for specific skills, etc. France, and more particularly the Basque Country, offers definite advantages for setting up a business and for entrepreneurship.
INVEST experience
Sectors of activity for setting up a business in the Basque Country
The Basque Country is a dynamic area in the heart of the Atlantic Pyrenees (64) and benefits from an ecosystem of companies in multiple sectors. The healthcare and well-being industry, the circular economy (or blue economy), digital business, industrial production companies, the aeronautics industry and mechatronics… Several major players in these industries have chosen the Basque Country as part of their location strategy. In fact, there are 6 important clusters (groupings of companies) in the Basque Country: EuroSIMA (surfing  economy), Goazen (tourism), Uztartu (agri-food industry), ALLIS-NA (healthcare industry), Odéys (construction and sustainable development), and Pays Basque Digital (digital business companies – ESN and French Tech Pays Basque).
The advantages of starting a business in France and the Basque Country
Setting up in France means investing in an economic environment that supports innovation and the start-up ecosystem (French Tech). France also benefits from an extremely qualified workforce as well as a reputation at European and international levels in several of its fields of excellence. For a foreigner, setting up a business in France is a guarantee of setting up in one of the world's greatest economic powers, an attractive economy, a dynamic country, culturally rich, and with skills and talents at the heart of the strategy and needs of international and European companies. 
The French territory, and particularly the Basque territory, benefits from an ideal living environment. With towns such as Bayonne, Biarritz, Saint-Jean-de-Luz, Anglet, Hasparren, Mauléon, Saint-Etienne-de-Baigorry and Saint-Palais, the Basque Country combines economic dynamism, a variety of environments and quality of life for its residents. Ideally located between the ocean and the mountains, and close to Spain, this region is particularly appreciated by families for its diversity of landscapes, its mild climate, its rich cultural heritage and its sporting activities. This location is also a major asset thanks to its infrastructure for transport, exports, or air and sea links. The major motorway routes, Biarritz airport, Bayonne railway station and the port of Bayonne make it an accessible and lively region to set up business. Setting up a business in the Basque Country is the guarantee of being located at the center of major economic links, but also of being supported by the local authorities and the local ecosystem for the development of your business.
Attached to the Bayonne Pays Basque Chamber of Commerce, the Basque agglomeration community and the New Aquitaine region, Basque Invest can help you with your investment projects and your strategy for setting up in France, and especially in the Basque Country.


Setting up a business in France for a foreigner, or setting up in the Basque Country from another region, requires a good knowledge of the territory, its players and its ecosystem. Basque Invest offers you assistance in managing your business set-up project from A to Z, from assistance to support in setting up a business, to putting you in touch with local players.
SECTORS OF EXCELLENCE IN THE BASQUE COUNTRY
Locations
Basque Country has an excellent network of business locations, regardless of your business sector.
They were inspired by Basque Country! Find out what managers of the companies we supported have to say.
Discover
Current challenges facing healthcare companies in France and the Basque Country   The healthcare industry, a major economic sector in France and the Basque Country, is currently facing a number of challenges. Here is an overview of the major issues facing the healthcare sector today, whether linked to the current economic and social climate or […]
IFA Berlin: a landmark trade fair for technology, industry and innovation for almost 100 years The IFA Berlin (Internationale Funkausstellung Berlin) has been a trade fair for electronics and industrial innovations for almost 100 years. Founded in 1924, each year the IFA presents a comprehensive overview of the global market for electronics, industry and […]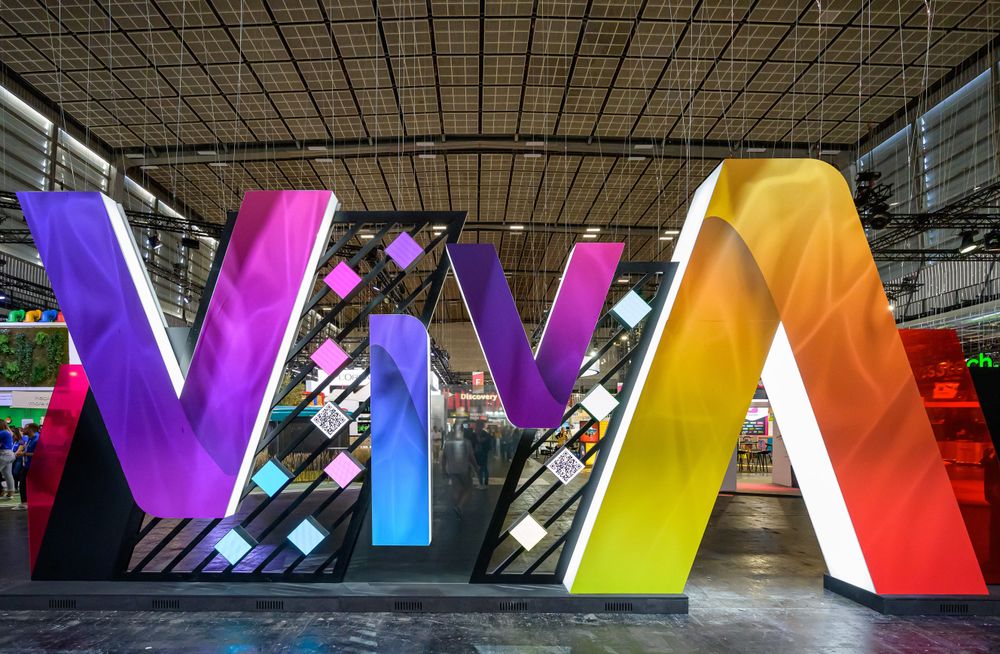 Viva Technology: the must-attend event for start-ups, innovation and the digital ecosystem in Europe Since 2016, the Viva Technology trade show (Viva Tech) has established itself as the major event for innovation and new technologies in France and Europe. Organized by the Publicis and Les Echos groups for the 7th consecutive year, it is dedicated […]