France's advantages for

setting up a business
France offers many advantages for business growth. Excellent in several sectors of activity, France is also a beneficial location for European and international trade, benefiting from a qualified workforce and an exceptional quality of life for its inhabitants with dynamic and attractive regions, such as the Basque Country.
A global economic power and high productivity in sectors of excellence
In 2022, France is the 7th largest economy in the world and the 3rd largest in Europe after Germany and the United Kingdom, and attracts many investors and companies to set up or develop innovative concepts. France is a benchmark country in several sectors of activity and has an international reputation thanks to its world-renowned companies. 
Automotive, food processing, retail, fashion, luxury goods, cosmetics, aerospace, electronics, aeronautics, or even crafts, there are many opportunities for foreign companies wishing to set up a start-up in France in these promising fields. Success stories such as Dassault Aviation (based on the Basque coast), Airbus, or Safran (whose subsidiary Safran Helicopters is based in Tarnos), have placed France at the top of the international rankings in the aeronautics and aerospace sector. France is also very dynamic in terms of agricultural and manufacturing activities: the Basque Country has several renowned agri-food sectors, such as meat, milk, confectionery and fish.
France, a strategic location in the heart of Europe
Investing in the Basque Country is above all investing in France, in a strategic location in the heart of Europe, with direct links to all European countries. The French transport and infrastructure network is a major asset for companies and travelers: 
An airport ranked 2nd in Europe in terms of passenger numbers: Roissy Charles de Gaulle airport (source: Paris Aéroport)

A network of high-speed trains providing access to major European cities

A very good telecommunications network throughout France

One of the largest motorway networks in Europe
Despite the "brexit", France benefits from its proximity to the UK, which remains one of the world's major economic powers.
A competent and qualified workforce
In France, higher education institutions offer a high quality of education: some business schools, engineering schools and universities are among the best in Europe and the world. This is the case, for example, of HEC Paris (Hautes Etudes Commerciales), or the Institut Polytechnique de Paris, ranked 11th best university in Europe according to the QS (Quacquarelli Symonds) world university ranking.
The French are competent in several fields, where France is known for its technical talents: health, research, or IT, we know that more than 50% of the working population in France is a graduate of higher education and/or works in the technology or science sectors (source: Eurostat). 
Moreover, labor costs in France are lower than in the United States, Germany, the Netherlands or Japan (source: Business France agency).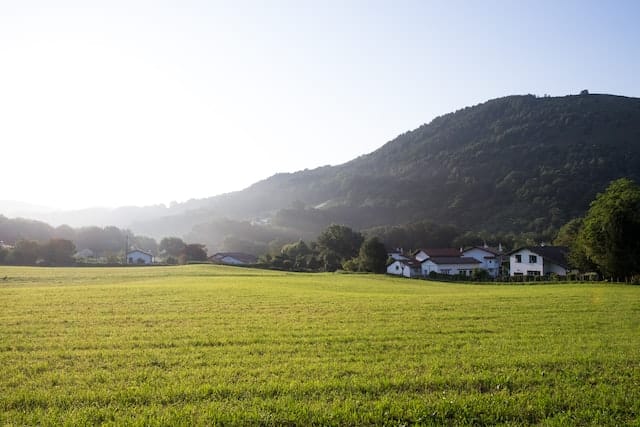 Living in France: an exceptional quality of life
Living in France means moving to a culturally rich country. With its historical, artistic, cultural and gastronomic heritage, France and its capital, Paris, are very attractive tourist destinations worldwide. In fact, 49 French sites are listed as UNESCO World Heritage Sites in 2022 ("United Nations Educational, Scientific and Cultural Organization" – Organisation des Nations Unies pour l'éducation, la science et la culture). 
In addition to Paris, France benefits from a rich cultural heritage at regional level, with deep-rooted and varied local cultures and traditions, such as the Basque culture and its territorial anchorage.

Each region has its own customs, but also its own know-how and expertise, which makes it an extremely interesting and attractive country from a tourist and economic point of view. To set up a business, it is wise to choose a region according to its industry, its natural and human resources, or its ecosystem. Coastal cities, large cities, cities on a human scale, cities with a more rural environment, start-up friendly cities, there are many possibilities for setting up a business in a French city that will suit your activity.
From a social point of view, living in France also allows you to benefit from social advantages.  With paid holidays, access to health and social protection, France is one of the most advantageous countries for its population.
Aid for business creation and innovation
In France, creating a company or setting up a start-up for a foreigner is supported by several aids from the State or private institutions. Indeed, many business incubators, incubators, private investors, business networks or activity clusters have been created to support and develop the entrepreneurial sectors in France. For example, we can cite the French Tech initiative, which aims to spread French entrepreneurial know-how throughout the world thanks to a network of investors and startups in more than 45 local communities. 
According to the French Ministry of Economy (Centre d'analyse stratégique), France ranks among the top European countries in terms of research and innovation. Indeed, the government is strongly involved in the development of startups and encourages foreign investors to set up in France. 
In general, France, through all its regions, offers a "startup friendly" living environment that adapts to new work trends. Nomadism, working from home, hybrid work… The major French regional cities are increasingly attractive to startups. This is demonstrated by the ranking of the best startup friendly cities carried out in 2022 by Hellosafe: at the global level, Paris is ranked 10th most startup friendly city. At the European level, 11 French cities are in the top 100 of the best startup friendly cities in Europe, including: Toulouse, Marseille, Lyon, Nantes, Lille, La Rochelle, and Biarritz, a major city on the Basque coast.
In order to help companies and startups to set up in France or in the Basque Country, there are organizations such as Basque Invest, which can advise you on the best cities to set up in, the administrative arrangements to take into account, or the potential skills and talents in France. The Basque Country can be a strategic location for your company; do not hesitate to contact us.