The education system in France and

higher education in the Basque Country
In France, education is compulsory from the age of 3 to 16. The French education system is secular and free (for public education), as it is managed by the Ministry of National Education. There are also private educational institutions. The official language of instruction is French, although in the Basque Country some elementary schools offer bilingual (French/Basque) or entirely Basque (or Euskara) education. The French education system is composed of three phases: 

Elementary education: it starts at the age of 3 in nursery school and continues in primary school from the age of 6 until the age of 11.
Secondary education: from the age of 11, pupils begin a course of study in lower secondary education. This education is compulsory and common to all young people between the ages of 11 and 15. At the end of four years of study, pupils take the Diplôme National du Brevet (DNB), which attests to their level of general skills. This certification, together with the overall assessment of the school year and the pupil's wishes, makes it possible to choose the desired orientation for the second phase of secondary education. Upper secondary education (from 15 to 18 years of age) can take place in a "lycée d'enseignement général et technologique" (in order to obtain a general or technological baccalaureate), or in a "lycée professionnel" (in order to obtain a vocational baccalaureate, or a CAP – "certificat d'aptitude professionnel") . Schooling at the high school lasts three years: seconde class, première class, terminale class (2 years only for the CAP). 

Higher education: students have access to many different fields of study. Universities, business schools, engineering schools, preparatory classes for the Grandes Ecoles, etc. There are many possibilities so that everyone can find their own path.
Higher education in the Basque Country: which engineering and business schools?
According to the Ministry of Higher Education, there are 3 million students enrolled in higher education in France. The University of the Basque Country (Pau & Pays de l'Adour) welcomes 16,000 students per year, of which approximately 2,500 are on the Bayonne campus. According to the Basque Country Community, there are approximately 6,000 students in the Basque Country, between short courses, higher education schools (engineering schools and business schools) and the University of the Basque Country. The objective of the Basque Country Community is to develop the potential of the Basque Country with a target of 10,000 students in 2025.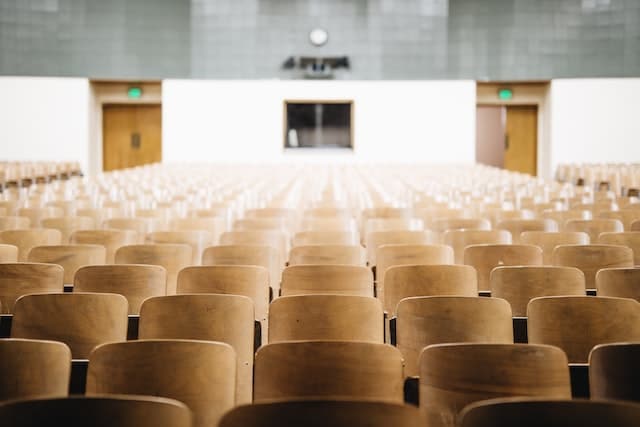 What are the business schools in the Basque Country? Which engineering schools are recognised in the Basque Country? The Basque Country is fortunate to have a number of engineering and business schools in its territory, which are among the best ranked business schools in France and engineering schools in France. In addition to the University of the Basque Country, Kedge Business School (ranked 10th in the French business school rankings) offers a bachelor's degree on its Bayonne campus, training for careers in marketing, management, finance and administration, as well as Talis Business School. In terms of engineering schools in the Basque Country, the ESTIA ("Ecole Supérieure des Technologies Industrielles Avancées") offers generalist training in the fields of electronics, mechatronics, IT, energy and mechanical engineering. Specialized schools also offer training in health and social work, science and industry, as well as in applied arts.
Professional training in France and the Basque Country

Where can I go for professional training in the Basque Country? In France and in the Basque Country, it is possible to undertake professional training in order to develop one's skills or to reorientate oneself professionally: the CCI Bayonne Pays Basque (Chamber of Commerce and Industry) offers, for example, professional training courses in management, communication, management, web, office automation, VAE (Validation of Acquired Experience) and also in foreign languages.
Thanks to its varied training courses and its economic dynamism, the Basque Country is full of talent in engineering, industry, health, commerce and management, as well as sport. Do not hesitate to contact Basque Invest to find out more about the profiles and skills that could be of interest to you in our region for the development of your company.