France, a booming economy and

a future for business
Investing in the Basque Country is above all investing in France. For your company, this means that you are choosing to invest in a country that offers a future for the development of your business. Indeed, it is easier to grow an organization in a territory that is conducive to business. So what are the indicators of good business health in France? They are optimistic signs of growth and increasing foreign investment.
State of play of business creation and employment in France

According to the INSEE ("Institut national de la statistique et des études économiques"), in 2021, France has reached a record in terms of business creations: 995,900 business creations have been recorded, i.e. an evolution of +17% compared to 2020. Is this a consequence of the health crisis, or is it economic dynamism and new emerging work trends? Whatever the case, France is a breeding ground for start-ups and entrepreneurs wishing to boost the French economy and create jobs.
Among these new businesses, and as every year, the micro-enterprise regime has played a major role in the strong increase (+17%), in particular thanks to its ease of creation and administrative and financial management. The number of companies created rose by 24% compared to 2020, and sole proprietorships by 2%. 
This upward trend in business start-ups in France is visible in all regions, with an increase of at least 9%. The sectors of activity most concerned by this increase are transport and storage, and specialized, scientific and technical activities.
On average, the creators of sole proprietorships in France are 35 years old, compared to 36 years old in 2020, and 38 years old in 2010! Entrepreneurship is therefore attracting younger and younger French people, who are looking for a new way of working. 
We also note that 41% of French entrepreneurs are women. 
It must be said that in France, the administrative formalities to create a business are relatively simple and fast. According to the World Bank (2018 data), it takes an estimated 3.5 days to set up a business in France, on a par with Denmark, compared to 4.5 days in the UK and 8 days in Germany. 
In terms of employment in France, the employment rate of the working age population was 67.8% in the first quarter of 2022 (source: Statista). This rate is the highest for the last twenty years, which demonstrates the dynamism of the French economy.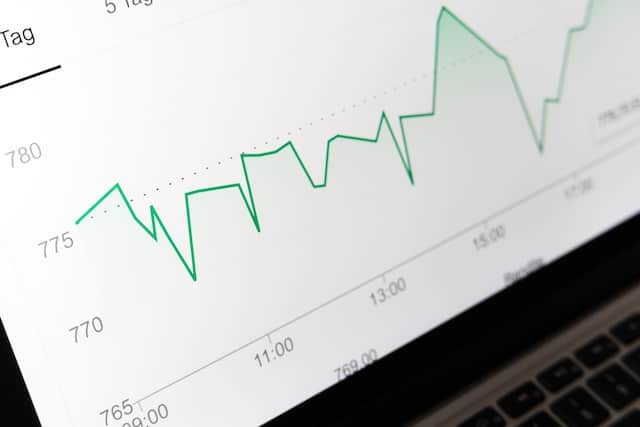 Investing in France: who are the investors?

The year 2021 was definitely the year of all records, as France also set the record for foreign investment, according to the government agency Business France. Indeed, after a year 2019 which had already been the country's record year, and a drop noted in 2020 linked to the health crisis, 1,607 foreign investment projects were launched in France in 2021. 
These projects, which include openings, takeovers or site developments, have created or maintained over 45,000 jobs. Germany remains the leading investor in 2021 in terms of the number of projects, as the country alone accounts for almost 20% of the projects invested. 
The United States is the leading investor in terms of the number of jobs, since its investments represent 22% of the jobs created in France. Among the other foreign investors who are betting on France for their projects, we can also note the United Kingdom, Belgium, the Netherlands and Italy. 
Investment projects in France are focused on growth sectors, such as innovation and research and development. France's technical expertise and skilled workforce make it a very interesting territory for start-ups and investors. 
Indeed, France has the best business schools, engineering schools and universities in Europe. These qualified talents and the entrepreneurial dynamics of the entire French territory offer companies and investors a competent workforce capable of innovating and offering quality services.
How to invest or set up a start-up in France?
Investing in France requires knowledge of the local market: for this, we advise you to surround yourself with trusted contacts who can help you understand the specificities of the French market. Whether it is real estate, taxes, administrative procedures, or the living environment, the most important thing is to make the right choices in order to establish yourself, your family, your company, and why not your employees, in a city and an environment that perfectly matches your expectations. 
Investing in France can have a financial advantage in terms of taxation, depending on your financial situation, your country of origin, and your activity. Similarly, French banks or other private financial institutions may offer the opportunity to take out interest-free or low-interest loans for any entrepreneur who wishes to invest in France. 
You will also need to find out about the conditions for staying in France (visa, passport, etc.) and the social arrangements for working in France (access to the health system for you and your family, for example). For advice on these matters, Basque Invest will help you to contact local authorities or certified organizations. 
Overall, to set up a start-up in France or invest in France, the formalities are simplified. Creating your status, finding investors, registering your company, finding premises… All of these tasks can be facilitated by organizations like Basque Invest. The formalities for foreign investors and their families to settle in France are made easier, and have made France more attractive to entrepreneurs. 
We can assist you in your efforts to facilitate your contacts with the organizations involved in setting up your business in France, but also your family: your children's schooling, your spouse's employment, etc. We can provide you with comprehensive support.