NEW TECHNOLOGIES SECTOR in the

Basque Country
Our first and most formidable asset is the science park and its research platforms, including the engineering school and the possibility of scientific partnerships. Our second asset is optimising productivity thanks to the quality of life and short transport times. This is something which all new business managers here notice !
The Basque Country LOVES BEING CONNECTED TO THE REST OF THE WORLD !
This is why, for the last 30 years, the Basque Country has asserted its wish to innovate in the digital economy.
This choice can be seen in the setting up of a specialized site, the Izarbel Science Park. Its 20 hectares are served by very high speed data connections with several operators and a shared digital service platform.
TODAY THE IZARBEL SCIENCE PARK IS HOME TO :
Specific help is available from the Technological Resource Centre and the Scientific & Technological Communities.
The Basque Country is renowned for its dynamic digital economy and, in particular, e-commerce. Every year many e-businesses set up in the region thanks to its quality of life and its e-commerce friendly eco-systems, eg. meilleurduchef.com, Beyourself, Patatam, etc.
The Lanazia business nursery in Ascain and Izarbel Science Park in Bidart provide hosting and coaching solutions for e-traders. These nurseries organise monthly conferences to exchange good practices, as well as college-based and collective brainstorming sessions to think together about traffic creation strategies (traffic lab, convertion lab, social lab). A comprehensive portfolio of providers (web agencies, referencers, graphic artists, traffic creation specialists) is present in the Basque Country.
These dedicated sites – Izarbel, Lanazia, and Technocité – are true high-potential start-up "accelerators". Furthermore, one of the main challenges for New Aquitaine, a start-up region, is to make the it one of the most attractive for start-ups ! The Basque Country, with its young businesses, is well ahead of the game !
More details :
VISIT THE REGION'S WEBSITE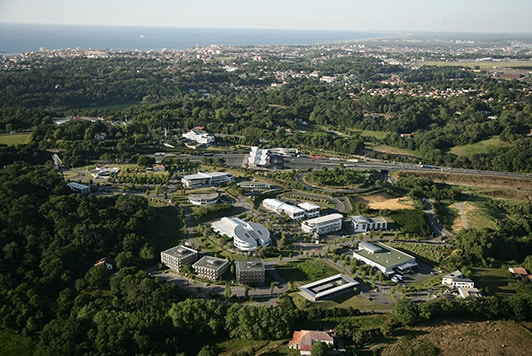 Help is available throughout your project from a team of experts for digital performance
at the Bayonne Chamber of Commerce and Industry.