SETTING UP A BUSINESS

in an incubator
BUSINESS INCUBATORS in the Basque Country
The Basque Country is dynamic and endeavors to create a stimulating environment. Business incubators enable innovative businesses to be started in the right conditions, with attractive leases and pooled services :
Reception

Office automation tools

Meeting rooms

Access to all the services provided by the Bayonne Basque Country Chamber of Commerce & Industry: help setting up your business, financing for projects, training, documentation, administrative formalities.
ACCORDING TO YOUR PROJECT, WE WILL GUIDE YOU TO THE INCUBATOR WHICH BEST SUIST YOUR NEEDS
ESTIA Entreprendre business incubator, located at Bidart's Izarbel Science Park, hosts projects dedicated to new technologies.
The incubator and business centre at Olatu Leku Business Innovation Center – Baïa Park in Anglet – hosts board sports businesses.
The business incubator and technical platform at Compositadour – based at Bayonne's  Technocité – provides high-tech equipment and mobilises its network of expertise to develop innovative projects linked to composite materials and robotics.
Lanazia innovative business incubator is located at Ascain's Larre Lore business park.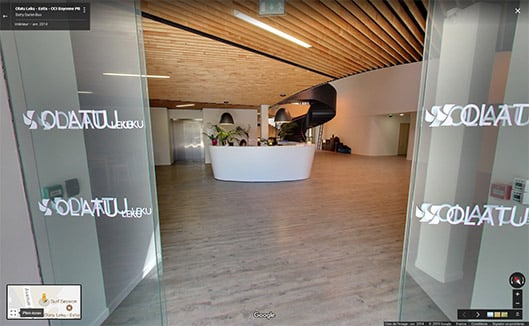 Hasparren's Aldatu Business Support Unit provides economic facilitation for the Hasparren area and La Bastide Clairence. It is home to an incubator and a business centre.
INDAR Development is a support unit which consists of two economic areas in Saint Palais and Saint Jean Pied de Port respectively. Visit website
ODACE One-Stop Shop (Organisation, Development, Action & Economic Cooperation) is located in Mauléon.